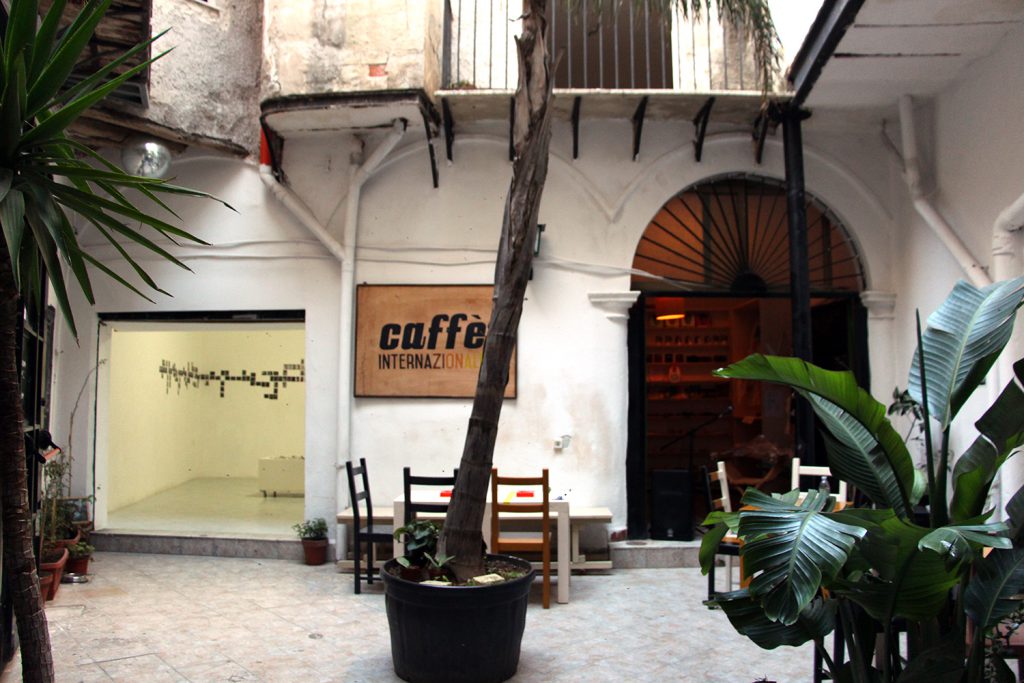 Caffè Internazionale is a Palermo-based club managed by production manager Darrell Shines, artist Stefania Galegati and Davide Ricco, an eclectic barman-curator.
Its programme mainly revolves around music, with periodical concerts, and contemporary art, with an exhibition area which has hosted twenty-eight personal and collective projects.
The cultural programme also includes events and conferences – IntellectualEYEzed – to bridge the gap between the audience and complex topics such as contemporary art, physics, musicology, new technologies, astronomy, botany and many more.
On the occasion of The Independent, Caffè Internazionale is to involve the students of its summer school – which has reached its second year of activities under Daria Filardo and Stefania Galegati Shines's supervision – in the realisation of a project conceived for the rooms of the museum.