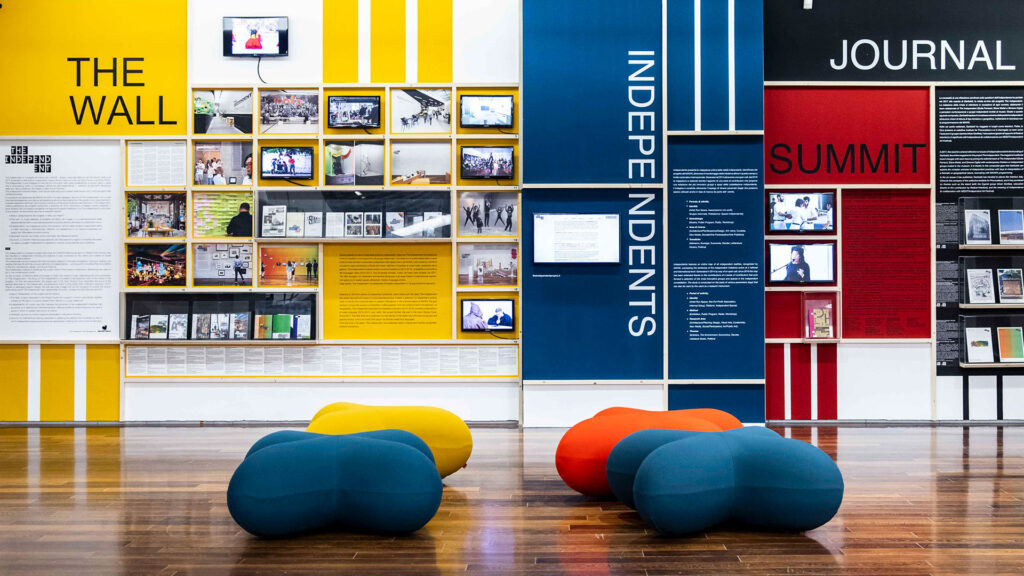 On the occasion of MAXXI's tenth anniversary, the Museum celebrates six years of The Independent, a research project dedicated to independent thought and practice.
The Independent Wall intends to present a retrospective view of the history of the programme conceived by Hou Hanru and curated by Giulia Ferracci and Elena Motisi.
The project presents the online mapping of independent realities, monitoring the territories of initiatives active in this field at national and international level. Launched in 2014 through an open call, from 2019 the mapping extends through the contribution of a series of contributors who propose a selection of the most innovative groups and spaces of the independent constellation each year.
photo © Musacchio, Ianniello & Pasqualini