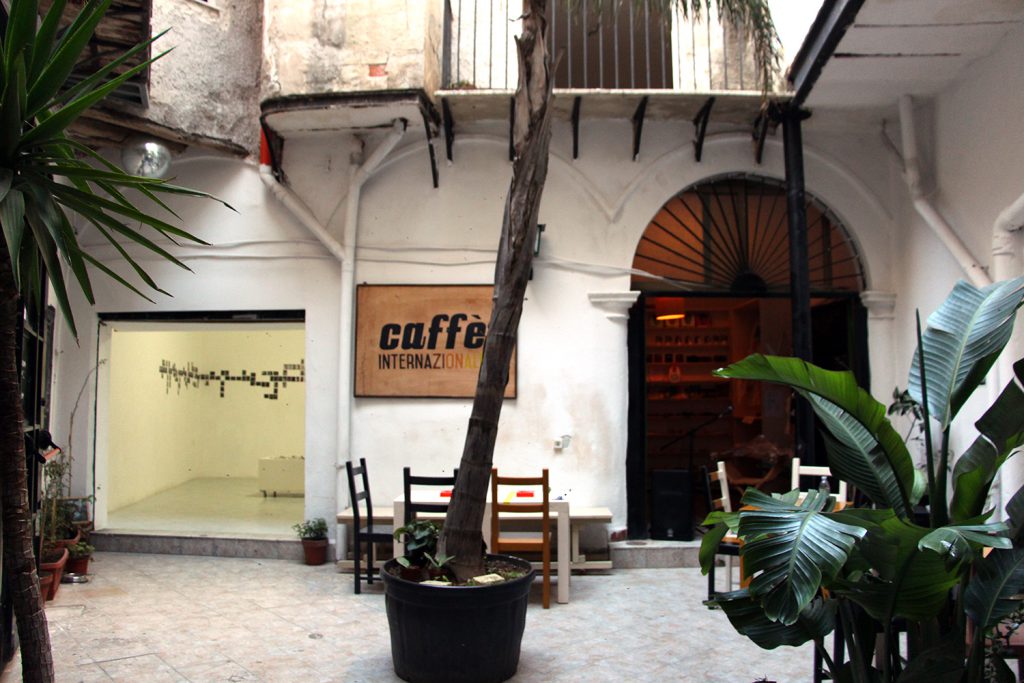 È Caffè Internazionale, un locale di Palermo gestito da Darrell Shines, production manager, dall'artista Stefania Galegati e Davide Ricco, eclettico barman-curatore.
Il suo programma gravita principalmente intorno alla musica, con l'offerta periodica di concerti, e l'arte contemporanea, con un'area espositiva che ha presentato finora ventotto progetti personali e collettivi.
Nella proposta culturale anche incontri e conferenze – IntellectualEYEzed – per avvicinare il pubblico a temi complessi come arte contemporanea, fisica, musicologia, nuove tecnologie, astronomia, botanica e tanto altro.
In occasione di The Independent, Caffè Internazionale coinvolge gli studenti che partecipano alla sua summer school – organizzata per il secondo anno sotto la guida di Daria Filardo and Stefania Galegati Shines – nella realizzazione di un progetto concepito specificamente per gli spazi del museo MAXXI.