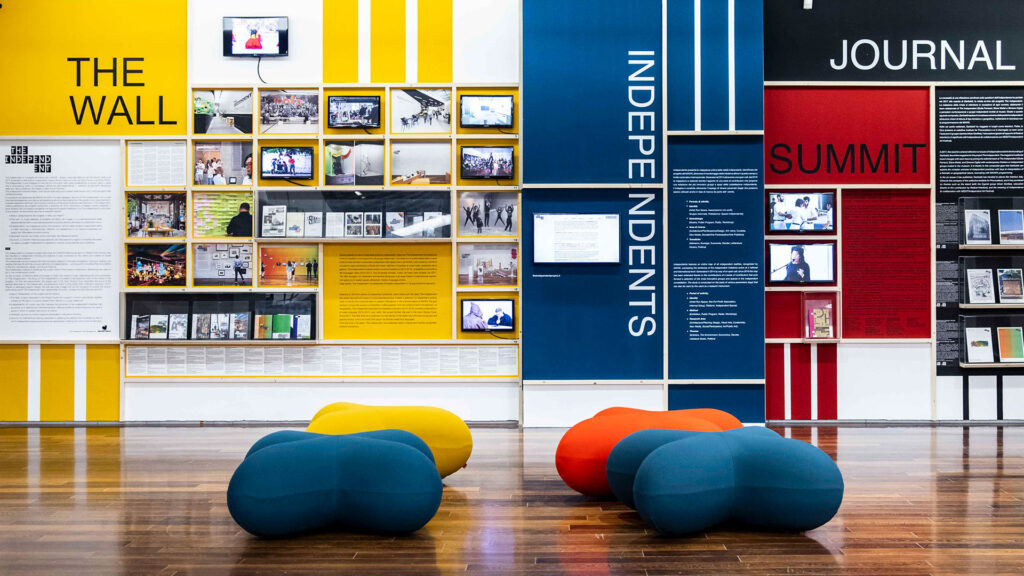 In occasione del decennale del MAXXI il museo festeggia i sei anni di The Independent, progetto di ricerca dedicato al pensiero e alla pratica indipendenti.
The Independent Wall intende presentare una visione retrospettiva sulla storia del programma ideato da Hou Hanru e curato da Giulia Ferracci ed Elena Motisi.
Il progetto presenta la mappatura online delle realtà indipendenti, monitorando i territori delle iniziative attive in questo campo a livello nazionale e internazionale. Avviata nel 2014 attraverso una open call, dal 2019 la mappatura si estende tramite l'apporto di una serie di contributors che propone ogni anno una selezione dei più innovativi gruppi e spazi della costellazione indipendente.
foto © Musacchio, Ianniello & Pasqualini