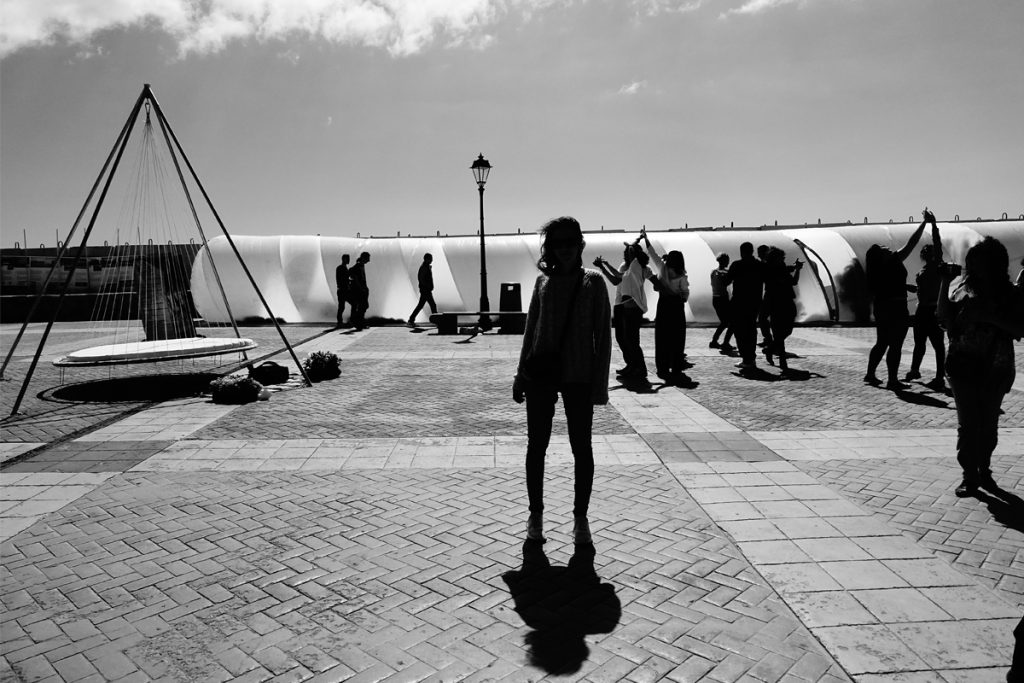 Founded in 2013 and based in Cyprus, Urban Gorillas is a non-profit organization run by a multi-disciplinary team of urban enthusiasts planning for healthy, creative and socially inclusive cities.
Within the context of The Independent the group is presenting Urban Spectacle, a series of public interventions exploring basic human activities in urban spaces, starting out from the relationship that is established between observer, player and spatial context and attempting to spark a new dialogue between them.
A project designed to encourage people to overcome stereotypical ways of looking at "the other" and to interact with them in public spaces.
The research conducted by Urban Gorillas to date has revealed for example that the public spaces in Cyprus are currently underused and socially segregated, a factor that has invited new and innovative methods of planning of public space. What has emerged is a wide-ranging action with urban interventions in various contexts within the city.
FouskoPolis public installation in Paphos Castle in collaboration with Plastique Fantastique | Green Urban Lab, 2015