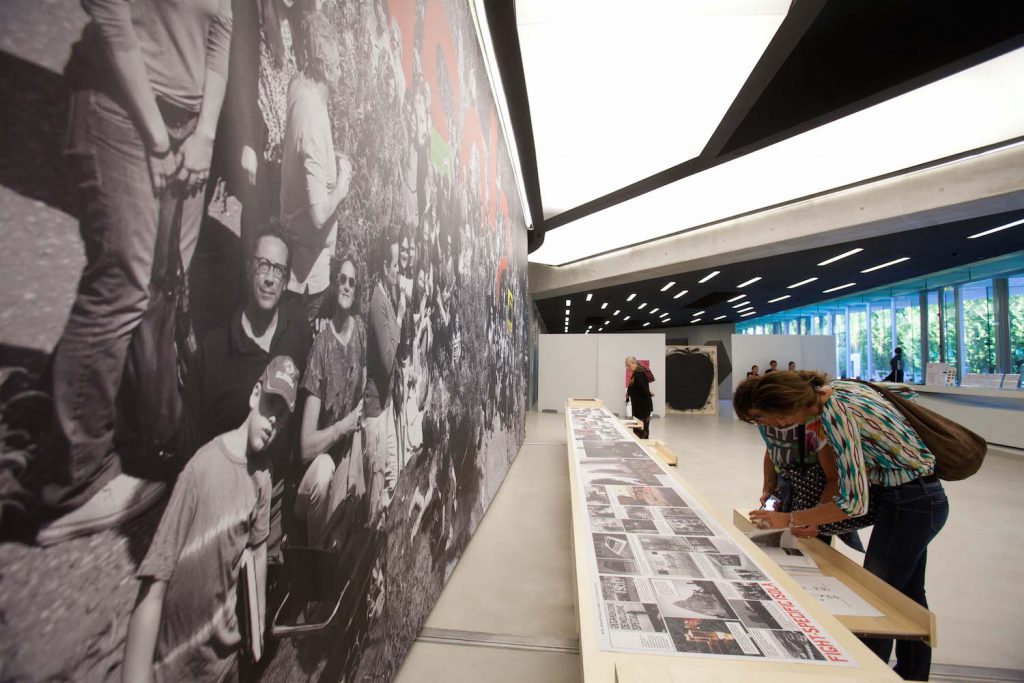 Fight-Specific Isola by Isola Art Center describes a neo-liberal Italian story, a battle of our times, in which the protagonists and the warriors are the inhabitants of Milan's Isola quarter and the artists of the Isola Art Center.
This thirteen-year struggle and the eventual victory in the defence and reappropriation of public space against speculative building and gentrification is recounted through a photographic blow-up by Paola Di Bello portraying all the activists during the first anniversary of Isola Pepe Verde, a communal and self-run garden created in an abandoned former building materials depot. The exhibition also features the book Fight-Specific Isola, the screen prints by Lab Fight-Specific and three videos showing the changes to the quarter's urban landscape.
Isola Art Center is an open platform for experimentation in contemporary art located in Milan's Isola quarter that brings together Italian and international artists, critics and curators, artists' collectives, activists, architects, researchers and students. Isola Art Center has worked for years in harmony with the local associations.